COVID-19 cases continue to climb in India, overwhelming hospitals and cemeteries. As bodies pile up, many crematoriums with limited space refuse families seeking to cremate loved ones.
A crematorium in the state of Karnataka, in southern India, recently installed a "full house" sign outside its facilities due to a lack of space to cremate the bodies.
There are 13 electric crematoriums in Karnataka's capital, Bangalore, according to India today. The government of Karnataka has also allocated 230 acres around Bangalore to Bruhat Bengaluru Mahanagara Palike to use as a COVID-19 cemetery to reduce the burden on crematoriums.
On Monday, the Karnataka Ministry of Health and Family Welfare reported 239 COVID-related deaths. The total number of deaths in the state is 16,250.
There were 44,438 new cases of COVID-19 on Monday, bringing the total number of active cases in the state to 444,734, according to the health department.
In April, Karnataka's revenue secretary, N. Manjunatha Prasad, authorized the cremation and burial of corpses on the private land of the deceased's family, in accordance with guidelines issued by the Department of Health.
The government said the decision was made after the families of the deceased made several requests to allow them to cremate or bury the bodies on properties that belonged to them or their relatives, according to them. Indian Express.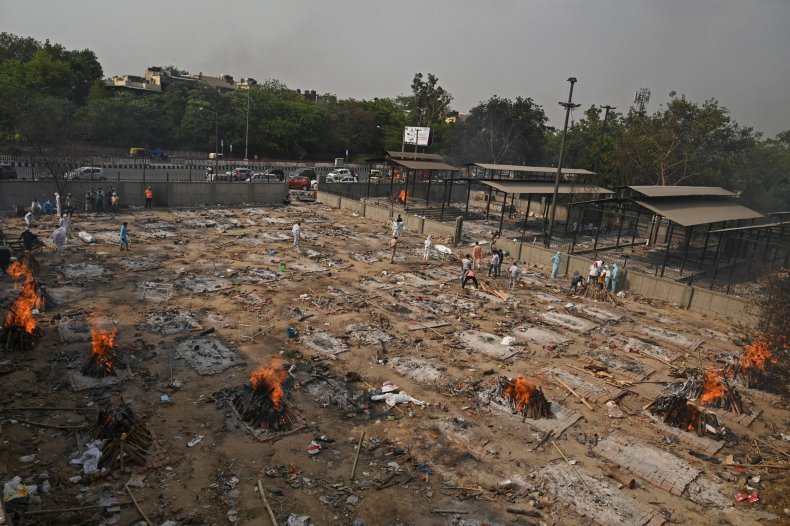 "There has been a steady increase in the number of deaths due to a Covid-19 infection in the state, "said the ordinance." It is prudent to dispose of the body promptly and respectfully in a decentralized manner taking into account the circumstances of mourning and to avoid crowding into crematoria and burial grounds. "
Government guidelines state that rituals for the last rites that do not require touching the body are allowed, but the Indian tradition of "bathing, hugging, kissing the deceased with sorrow and reverence" should be avoided for health and the safety of family and friends present. the service.
Karnataka Chief Minister BS Yediyurappa also announced that citizens between the ages of 18 and 44 will be eligible to receive the COVID-19 vaccine from May 1.
There are currently 3,413,642 active cases in total in India, bringing the total number of cases since the start of the pandemic to 19.9 million, according to the Indian Ministry of Health. More than 218,959 people have died. However, many medical experts have disputed these figures, believing that the Indian government has vastly underestimated the number of deaths linked to COVID.