Wyoming Republican Representative Liz Cheney has stepped up attacks on former Republican President Donald Trump as she continues to criticize his baseless claims he lost the 2020 presidential election due to widespread voter fraud .
Their latest feud began when Trump issued a press release on Monday proclaiming: "The fraudulent presidential election of 2020 will, from this day forward, be known as THE BIG LIE!"
In response, Cheney wrote via Twitter: "The 2020 presidential election was not stolen. Anyone who claims it was spreading THE BIG LIE is turning its back on the rule of law and poisoning our democratic system."
Trump then apparently responded to Cheney's remarks in a Monday afternoon statement, writing: "Warming up to read new polls on great warmonger Liz Cheney from the great state of Wyoming. She is so weak her only chance would be if one a lot of people are running against her, which hopefully won't happen. They never liked her very much, but I'm saying she's never going to run for Wyoming again! "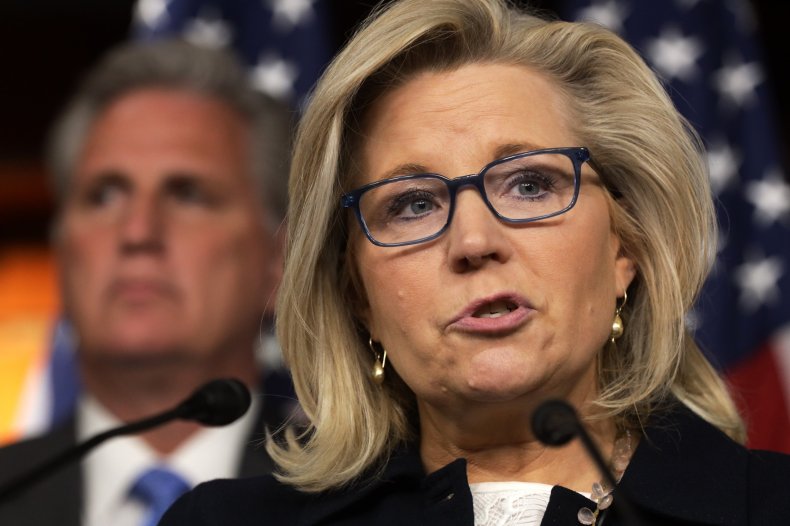 Then, Monday afternoon, Cheney criticized Trump by name and warned the Republican Party of being a "cult of personality."
"We cannot rebuild the party or the conservative movement on the basis of lies. We cannot accept the idea that the elections are stolen," Cheney said. "It's poison in the blood of our democracy. The way we win back suburban voters and keep everyone who voted for us in 2020 is with ideas and policies. We cannot be a cult of the personality."
"We cannot whitewash what happened on January 6 or perpetuate Trump's big lie," she continued. "It is a threat to democracy. What he did on January 6 is a line that cannot be crossed."
She allegedly made the comments at an American Enterprise Institute event with former Republican President Paul Ryan, according to CNN.
Cheney has long been a vocal opponent of Trump. She and nine other Republican representatives voted in favor of Trump's second impeachment. She said Trump "gathered the crowd" and "lit the flame" that sparked the Jan.6 insurgency on Capitol Hill seeking to overturn the election results.
In February, Cheney survived a 145-61 vote among House Republicans to remove her from the party leadership. At the time, House Minority Leader Kevin McCarthy defended Cheney and urged House Republicans not to oust her from her role as a high-ranking Republican woman in Congress.
However, McCarthy reportedly viewed Cheney's continued attacks on Trump as a party distraction. He recently declined to appear alongside Cheney in public or say whether she should stay in the lead.
Newsweek contacted Cheney's office for comment.