I'm a mentor for high school kids in Los Angeles. I'm a Student Success Coach, a demanding and fulfilling full-time job that supports teachers and works with over 100 amazing students at Roosevelt High School in Boyle Heights. My high school students come from communities of color and working class families – in other words, those hit the hardest by the pandemic. And their life outside of school has an impact on how they present themselves in class every day.
The pandemic has not been easy for them, to say the least. Students from these more marginalized communities have fallen behind academically, creating a huge learning gap between the haves and have-nots. Perhaps more importantly, my students face a major threat to their overall well-being.
We need to focus more on this aspect of the pandemic. After all, the productivity of my students as learners and test takers will never be more important than their worth and dignity as human beings.
Amid a global pandemic, racial tensions, economic hardship, and the daily risks of family members who are essential workers, my high school students are well aware of the hardships of our present time; they internalize the pressures of the outside world, which weigh heavily on their hearts.
One student, a freshman, recently shared with me that he has lost several members of his family to COVID-19. He also shared with me his concern about not doing his homework well. But he – and the adults charged with caring for him – shouldn't worry about it; we should be concerned about providing him and other young people with the resources necessary to survive this pandemic. This is what we desperately need.
Another student, a sophomore, recently shared with me her overwhelming anxiety, caused by several important tasks, attending classes and helping her nephews in their classes. His case is not unique: for many adolescents, the responsibility of caring for younger parents falls on their shoulders when family members cannot afford to stay home after work. It is a heavy burden to bear.
I could feel her stress through my computer screen. I did my best to listen and to help. In this difficult time, we owe these children more grace, compassion and direct action to meet the needs of each child. Children who do not come to work, show up to class, or participate should be greeted with understanding.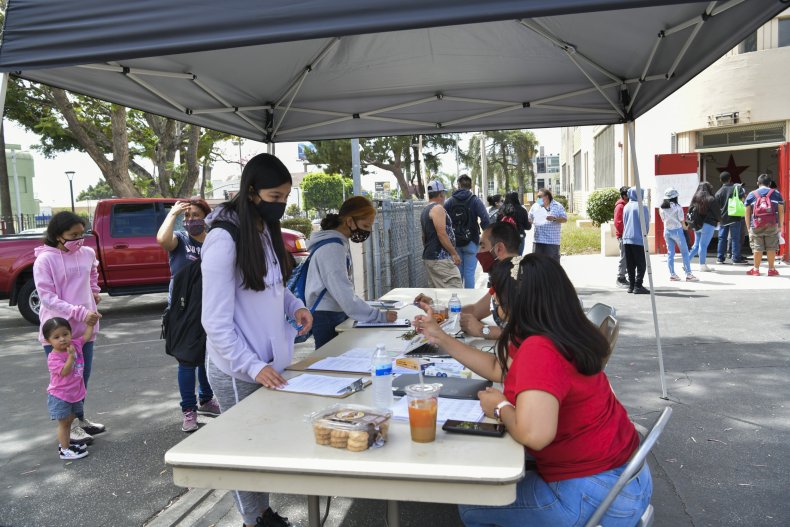 Fortunately, many teachers have extended deadlines, accepted late assignments, and met students where they are at. But there is a greater opportunity for educators to rethink what tutoring looks like for children and adolescents.
We can start by moving towards education centered on the well-being of young people, to ensure that our students – especially our students of color – can move from survival to prosperity. We need a school setting where the start of each day is a clean slate, where children can make further progress in learning and self-understanding. We need a school environment that respects and uplifts the voices, concerns and ideas of students.
We have the opportunity to intervene in Los Angeles historically inequitable education system, which allocates a majority of resources to richer and white areas. Students in low-income areas face many more hurdles to overcome, yet they find ways to thrive every day.
My mentees never fail to make me laugh with their quick wits in the Zoom chat box, or wow me with their ideas on course content. They inspire me with their resilience, showing up every day and doing their best.
It is this truth – that young people are able to meet and exceed high expectations – that defies the harsh reality of the pandemic, which exacerbates the deepest areas of inequality in the lives of our most marginalized students.
There has been so much talk about how the "behind" kids are academically. But if we are serious about helping students thrive as we work to end the pandemic, we must first meet their needs as people and make sure they have the space they need. to live their life and focus on learning.
Xochitl Pasten is in his sophomore year serving Roosevelt High School students in Boyle Heights, Los Angeles with City Year.
The opinions in this article are those of the author.