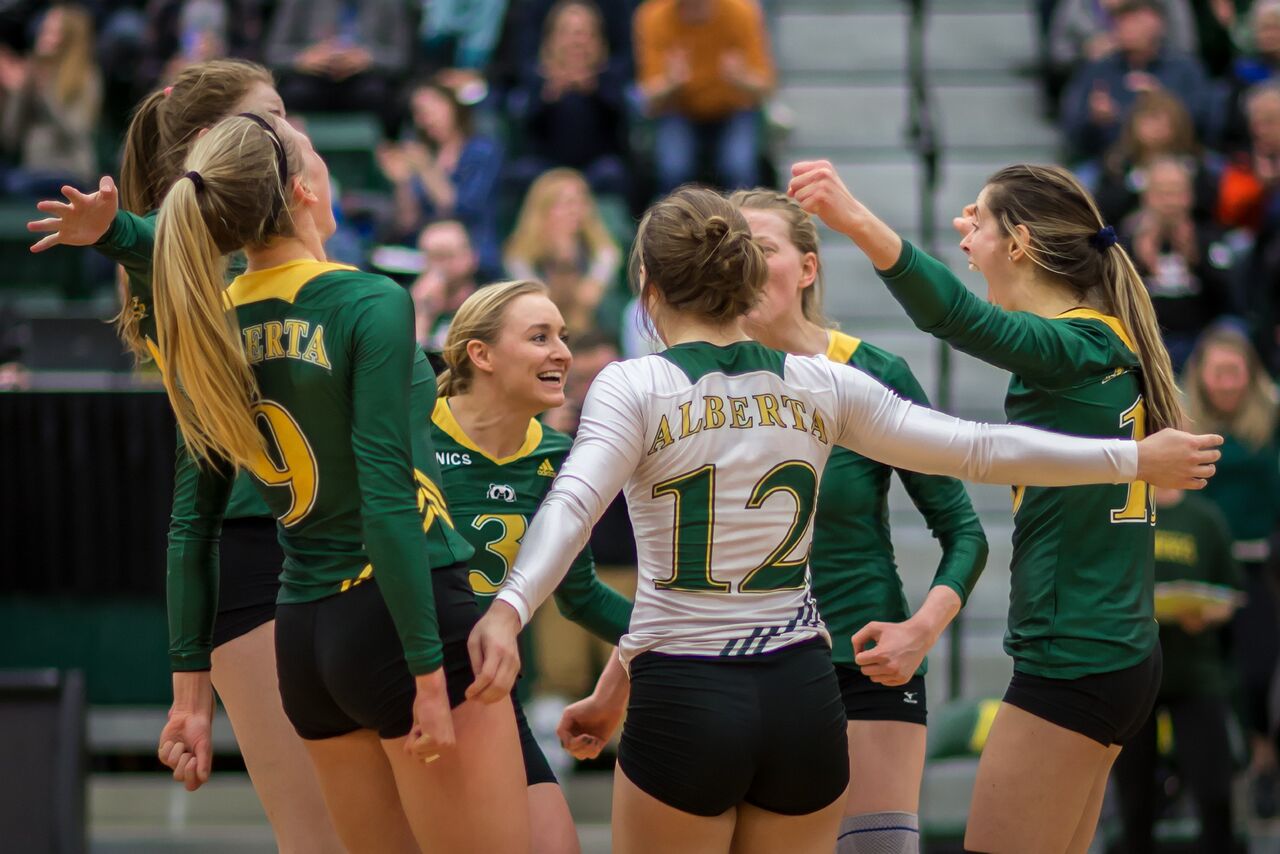 The Pandas Volleyball program, with coach Laurie Eisler (2016-2017 Canada West Coach of the Year) at the helm, is one of the most successful volleyball programs behind in the country, sitting just the UBC Thunderbirds who have claimed an outstanding 10 U Sports Championships. The Pandas, who took home the Canada West Conference title last weekend over UBC, are seeking their 8th U Sport Championship in program history this weekend in Toronto. With a strong season behind them, finishing 22-2 in the regular season, the Pandas feel more prepared then ever to hit the court this weekend.
"We have put in so much work as a team this year, and for the group of us graduating, we have put in 5 years worth of work (as well as all of the club years!) for this weekend. To be rewarded as the best team in U Sport Volleyball is a pretty special accomplishment and is what we strive for every season.Meg Casault, 5th Year Panda and Canada West Player of the Year
As many of us know, the regular season means nothing in playoffs, where anything can happen in a single elimination bracket. No one knows it better than this Pandas squad. In 2015, many of these same athletes took the court in the Championship Final, where a relentless Trinity Western team came back from being down 2 sets, to win their first ever U Sports Championship, a daunting repeat of the Canada West Finals the weekend prior . And again in 2016, the Pandas, who had seemed to bounce back with a strong 2015-2016 season finishing 20-4 in regular season, fell short in Canada West Final Four, failing to reach Nationals for only the 2nd time since 2003.