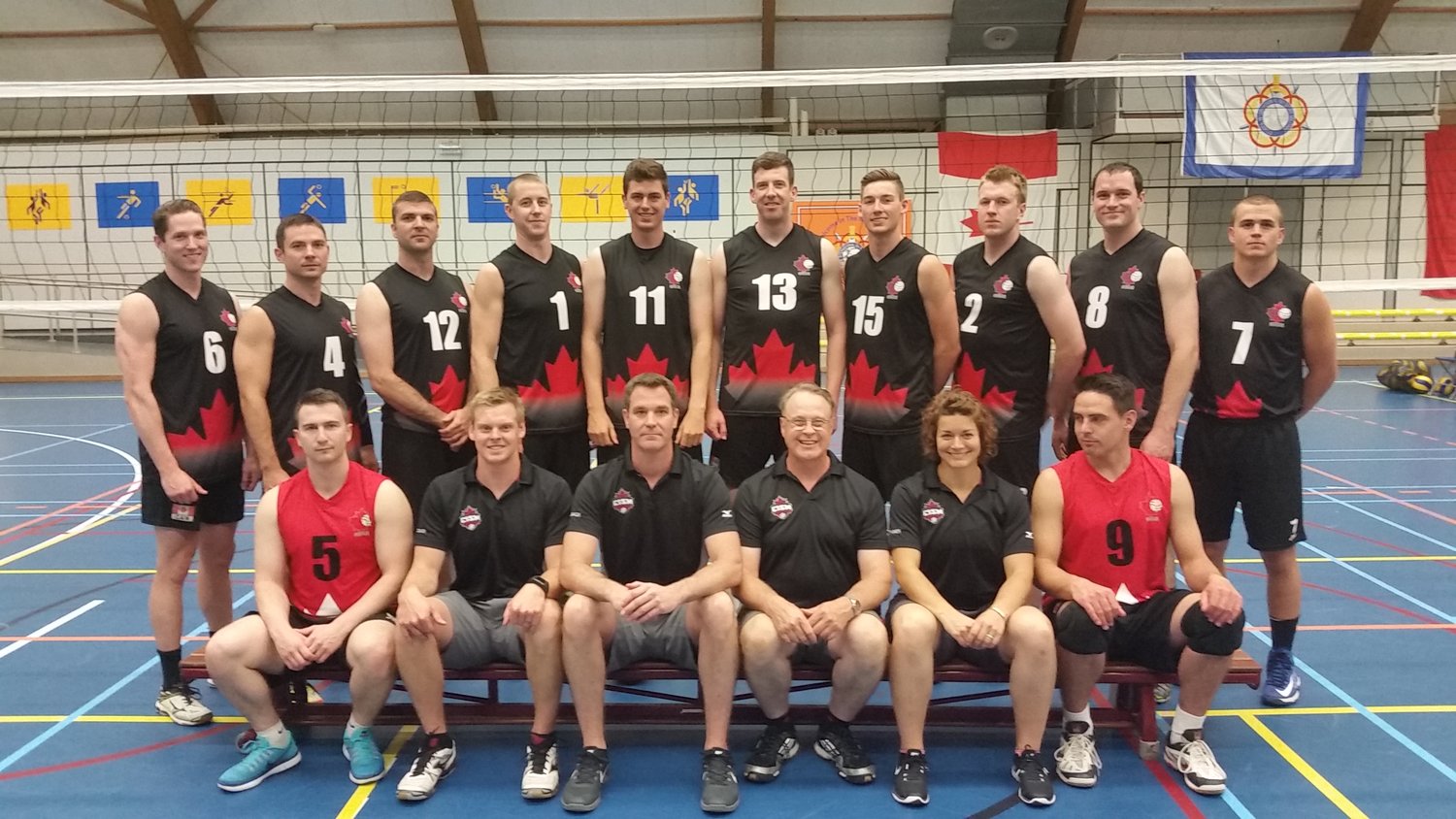 This year, Canada will be hosting the World Volleyball Championships for both men and women in Edmonton 28th May-3rd June. The Military World Games is held every 4 years and is second in participation size to the summer Olympic games. The next World games are to be held in Wuhan, China in November of 2019.
"Our constant goal is to seek high caliber competition abroad to better prepare us to face the nations we face on the international circuit.-" Chuck Harvey, Manager of CISM Canada Men's Volleyball
The majority of international competitors train all year long, and many have the ability to augment professional athletes to compete for time served in countries where 2 years of military service are mandatory. For Canada, training and competing together as a team is limited, usually on an average of 5-6 times a year, as the roster consists of the best athletes from across the country (basically an all-star team). With the limited training opportunities, the Canadian team is continually seeking high level competition and experience, and they are excited to finally have options available within Canada!
The team competing at the upcoming Challenger event consists of many of their younger players, you can check out the Roster and a small bio about each player below! To learn more about the CISM Men's Volleyball Canada Team, check out and follow their Facebook page.
OCdt David Hamilton (setter) – This will be David's 1st time with the team. He is currently the setter for the RMC Paladins. He has been scouted early in his career as an exceptional prospect.
2 LT Michael Peet (setter) – Michael recently graduated from the Military college and is now located in Victoria. A 6'6 setter who played with RMC.
OCdt Dale Towe (OH) – Dale is in his 3rd year at RMC and is one of the most noticeable Volleyball athletes in a while. He has been selected on the CIS all-rookie team and most recently awarded the MVP of the CISM quarter world championships in the Netherlands. He is one of our BIG GUNS J
Sgt Ivan Karin (OH) – Ivan is one of our veteran players who has won so many MVP's throughout his career, it's too long to list. Ivan also is a high level referee. He is from Ottawa and is also a BIG GUN.
MCpl Gord Lee (Libero) – Gord is another of our veteran players. He is out of Cold Lake Alberta. Our top libero who has experienced several international tournaments.
2 Lt Justin Scapinello (RS) – Justin is currently in the CAF enrollment process. He will soon become a direct entry Infantry Officer and a valuable member of our team. Many of the players will be familiar with Justin as he played with the Purple Ponies in the last Challenger event. Justin has a remarkable career in the sport thus far with Western University as well as a professional stint in Sweden. BIG GUN!!
2 Lt Blake McClelland (OH) – Blake is another rookie on the roster. Recently graduated from RMC, he is now in the process of his occupational training and will be located in Halifax upon completion.
NCdt Travis Verbeek (Mid) – Travis currently plays with RMC and has traveled with the team in the past. His performance at the US Open Nationals was noteworthy of being brought on the roster,
Cpl Ken McKenzie (Mid) – Ken is located in Petawawa, ON. He played with Winnipeg Wesmen under coach Larry McKay for 4 yrs. He has been with the program now for a couple years and was part of the gold medal team in Netherlands last June.
Cpl Eric Desforges (Mid) – Eric is located in Valcartier, QC. He also has a couple years with the team and has been able to grow into one of the core players.